RELIGIOUS SCHOOL
OPEN HOUSE
August 17th 10AM-Noon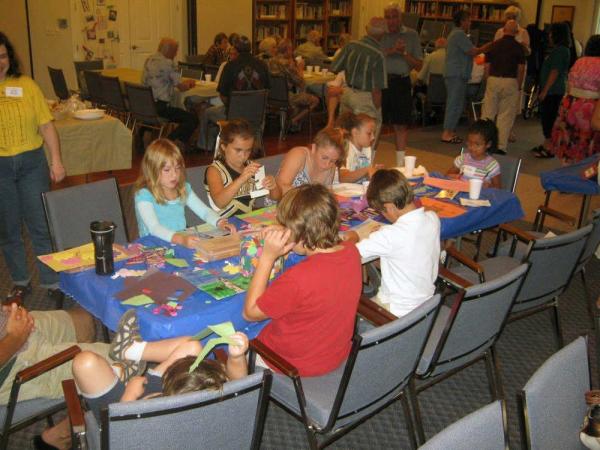 (picture from last year's Open House)
Temple Bet Yam's Religious School is open to children from pre-K through high school. The multilevel program is designed to help students develop a strong sense of Jewish identity within an enthusiastic and compassionate environment.
The Open House provides an opportunity for parents to talk with Religious School Director, Joan Guglielmo, and the school's teachers. Information on the school calendar, fees and our new curriculum including "Learning Through Jewish Music" will be available.
The Religious School has also formed a Pre-B'Nai Mitzvah Prep Class that will be held on Wednesday evenings under the direction of Rabbi Fred Raskind.
Light refreshments will be served. Please join us at 2055 Wildwood Drive.