Andi and Joe Marx, Social Justice Committee Co-Chairs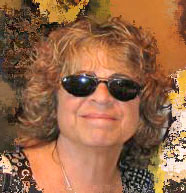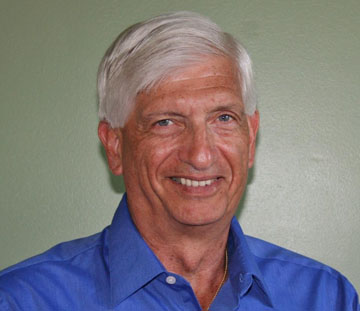 THE SOCIAL JUSTICE COMMITTEE (SJC) identifies, evaluates, and provides opportunities for Temple members to engage in Tikkun Olam (repairing the world) and Maasim Tovin (Good Deeds) while building bridges, through dialogue and action, with other institutions and persons in the greater St. Augustine, St. Johns and Flagler County areas. Our activities during the past year included:
Dining with Dignity: Every 3rd Monday of the month, TBY partners with St. Paul's AME Church to help feed the homeless and indigent in St. Augustine. We meet at 5 PM at St.Paul's AME. The St. Paul's congregants do the cooking, we do the setup and load the van. Everyone helps serve.
Dinner is served to about 100 people. The clients have always been courteous and appreciative. This is a great opportunity to meet people from other backgrounds and to do good and necessary work in the community.
Participation in the events commemorating the 50th anniversary of the mass arrest of sixteen reform rabbis who had joined Martin Luther King and other civil rights activists in marching to protest segregation in St. Augustine.
SJC sponsored 2 food drives for needy families raising over 1100 pounds of food, helped plan and orchestrate the annual Thanksgiving Interfaith Service, sponsored a choral program by the Temple choir at River Garden senior living center, and engaged in outreach activities with area churches, nonprofit groups and local government agencies to address ways to improve the lives of vulnerable populations in our community.

If you are someone who prefers action over talk when you see a need and are willing to roll up your sleeves to help make a difference in the lives of your neighbors, then consider volunteering for one or more of these activities.
For more information about the Social Justice Committe and/or to participate on the committee or volunteer for Dining with Dignity, please contact amarx46@comcast.net or jmarx46@comcast.net.

The Social Justice Committee is launching a new initiative that we need some volunteers for. This project involves crocheting waterproof sleeping mats out of plastic bags that will then be donated to Home Again St. Johns to be distributed to the homeless population in our area. We need help with cutting up plastic bags to crochet and the crocheting, itself. Also, we need plastic bags. Please contact Ellen Mensch to help with this project. Ellen can show you how to cut the bags to form plarns (plastic yarn) and how to crochet them into these waterproof, insect resistant portable sleeping mats. There are bins at Temple to donate plastic bags and to put in balls of plarn.
Temple Bet Yam was proud to participate in the interfaith service celebrating St. Augustine's 45oth Anniversary.
Rabbi Fred Raskind: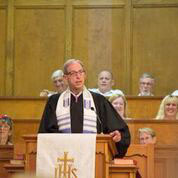 joined clergy from all over the city.