Welcome to Temple Bet Yam's Religious School 
RELIGIOUS SCHOOL CHAIR: PHYLLIS KEISER

MISSION STATEMENT
The mission of Temple Bet Yam's religious school is to help our children develop a positive Jewish identity based on a knowledge of Jewish culture, tradition, and religion so they can actively participate in Jewish life in the community, synagogue, and their homes.
VISION STATEMENT
Our vision is that our children will…
apply Jewish rituals, traditions and values to their own lives as they continue to grow wherever life takes them.

understand that being Jewish requires a lifelong openness to spiritual, intellectual, emotional and social growth.

develop an ever-evolving understanding and relationship with God.

understand the need for tikkun olam, repairing the world, through tzedakah, (charity), gemilut hasadim (acts of lovingkindness) and acts of social justice.

commitment to being part of a Jewish future by helping to sustain the local, national and international Jewish community.
---
Who We Are

Bar/Bat Mitzvah Studies

Temple Bet Yam welcomes all students ages kingergarden through Bar/Bat Mitzvah to join us as we learn about Jewish holidays, history and a variety of Jewish customs and traditions. We have morning Teflia each time we meet and also offer Hebrew reading and writing instruction in all of our classes.

Preparation for Bar/Bat Mitzvah begins in the Gimel Class, which is 5th-8th grade. In addition, we also have a Pre Bar/Bat Mitzvah Hebrew Class on Wednesday evenings from 5pm-6pm for our students.
---
Come Join Us
We meet most Sundays from 9am to noon.
For additional information please call (904) 819-1875 or email templebetyam@gmail.com.
Committee Members:
Terry E. Cohen, Lead Teacher                           Phyllis Keiser

---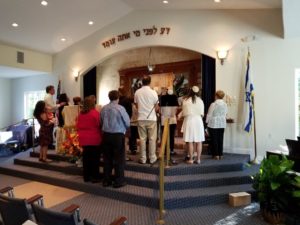 Children's Service Yom Kippur 2018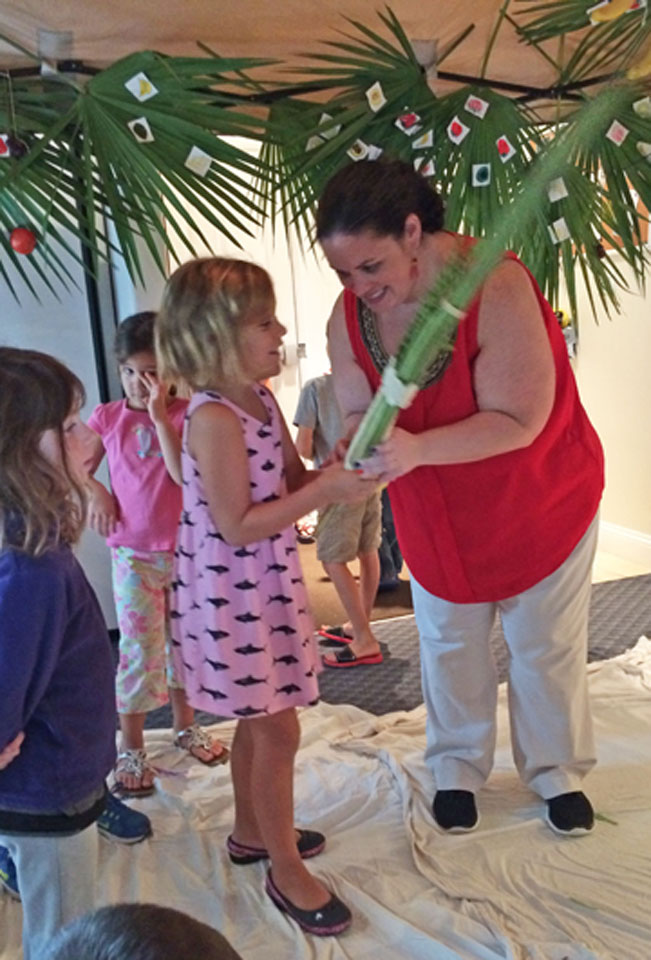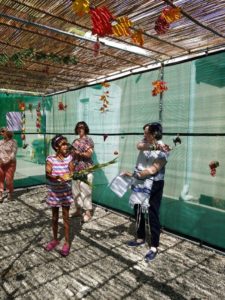 Having fun in our Sukkah.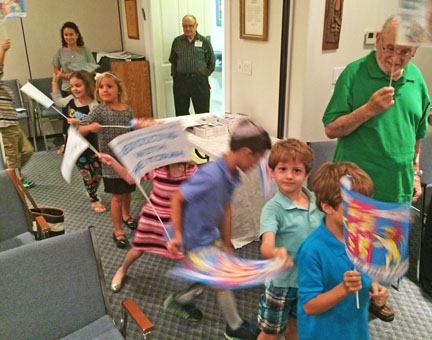 "Rejoicing with the Torah."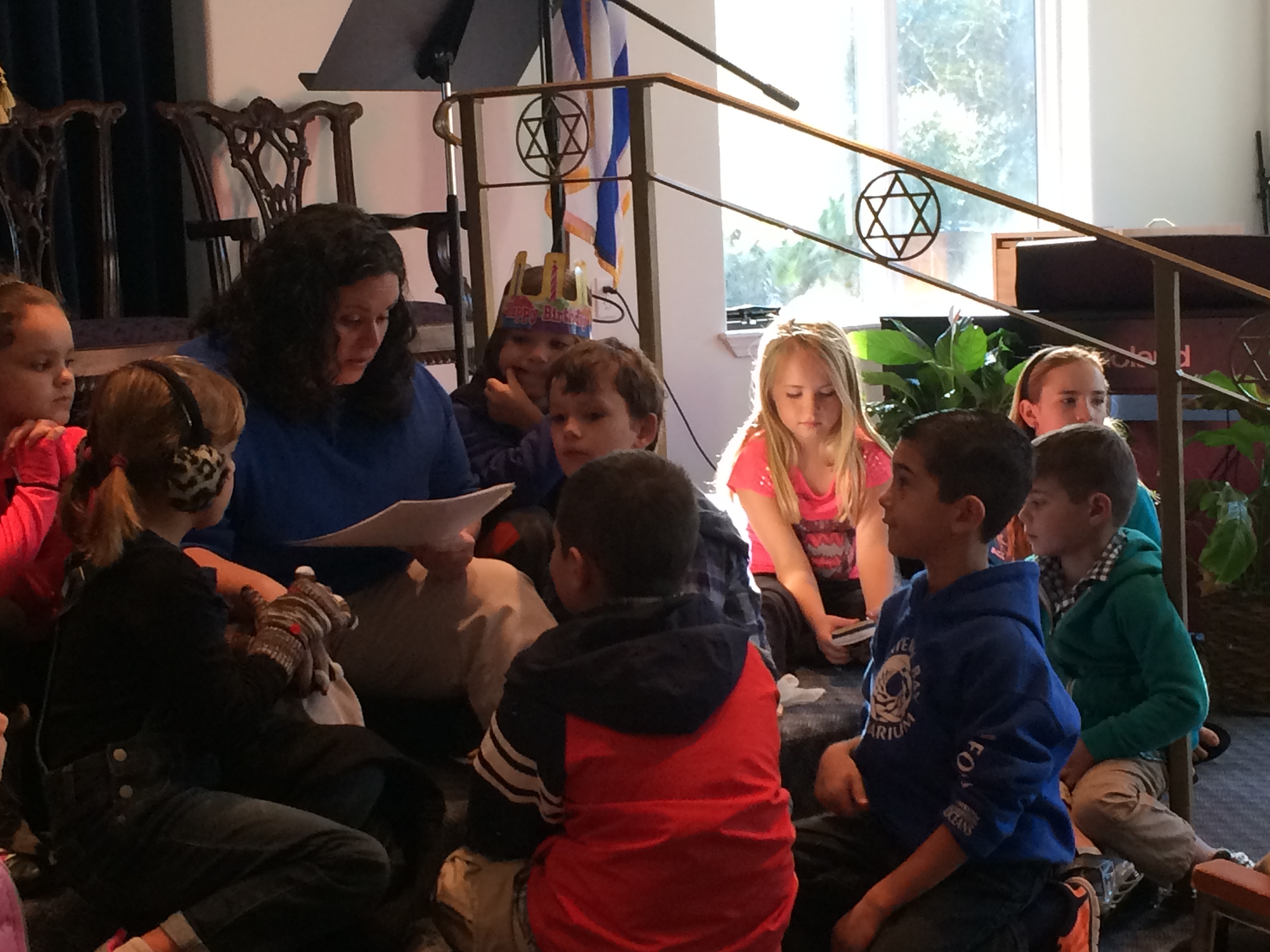 Story Time — Telling the Weekly Parashah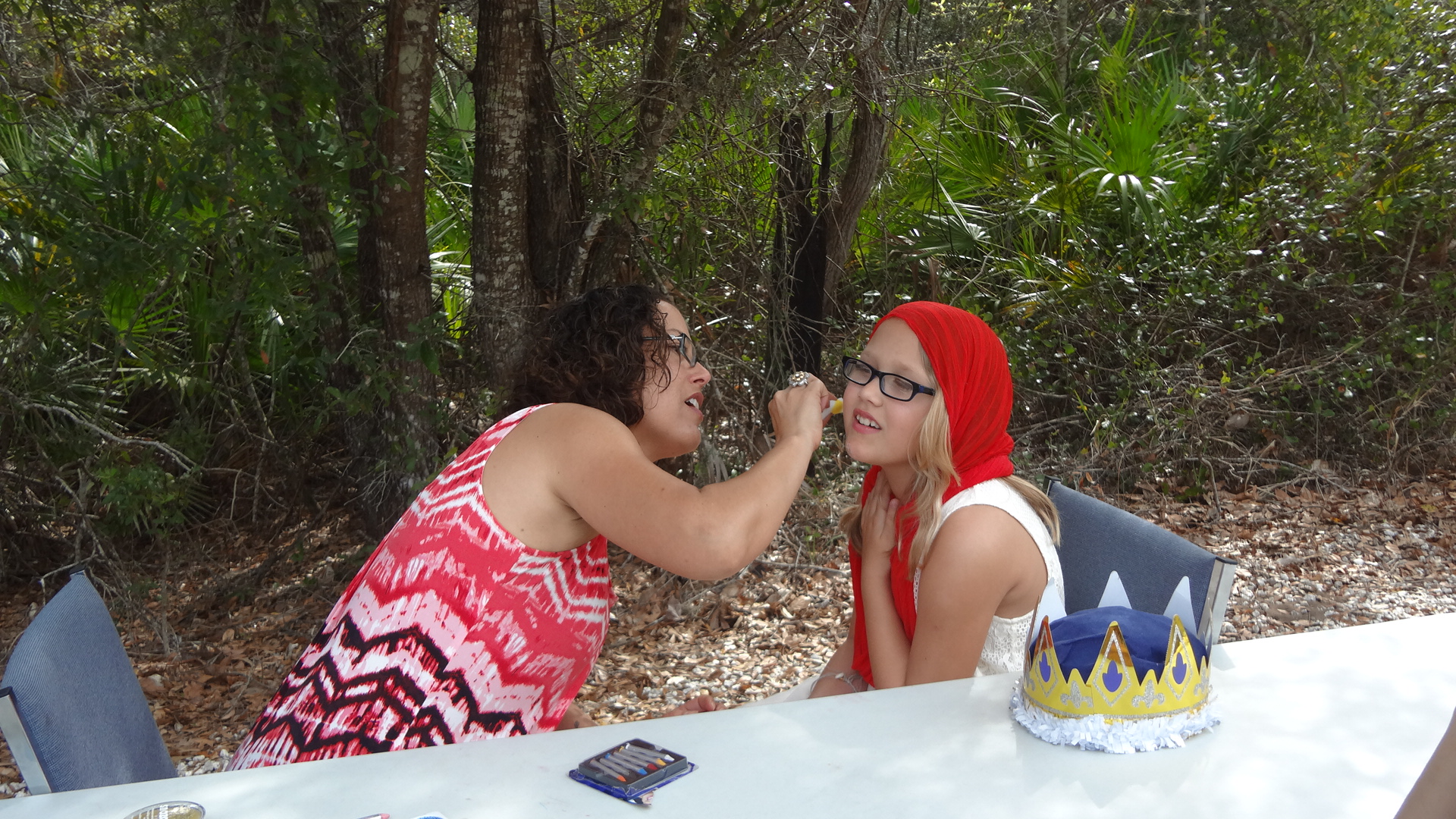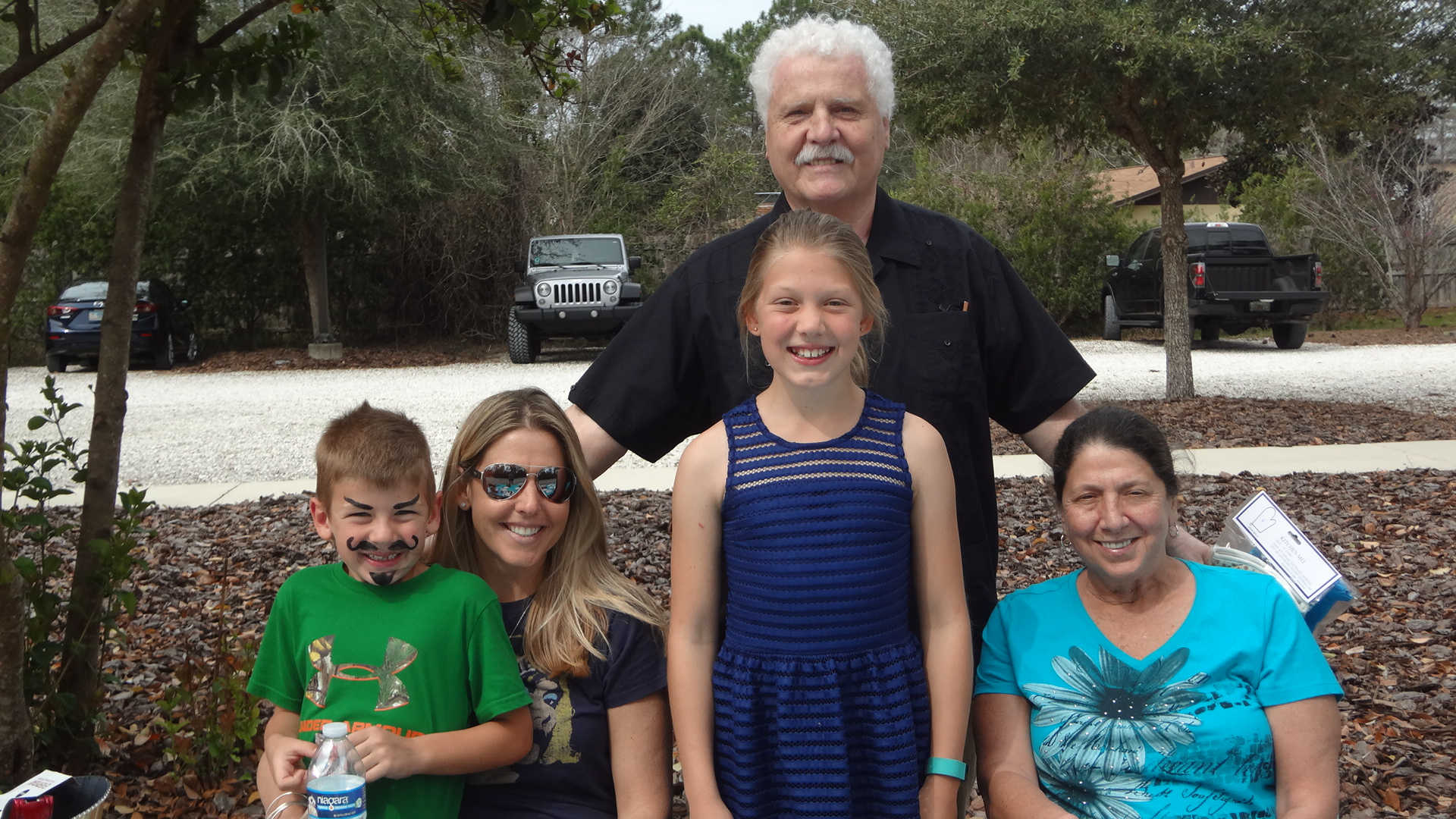 Purim Carnival